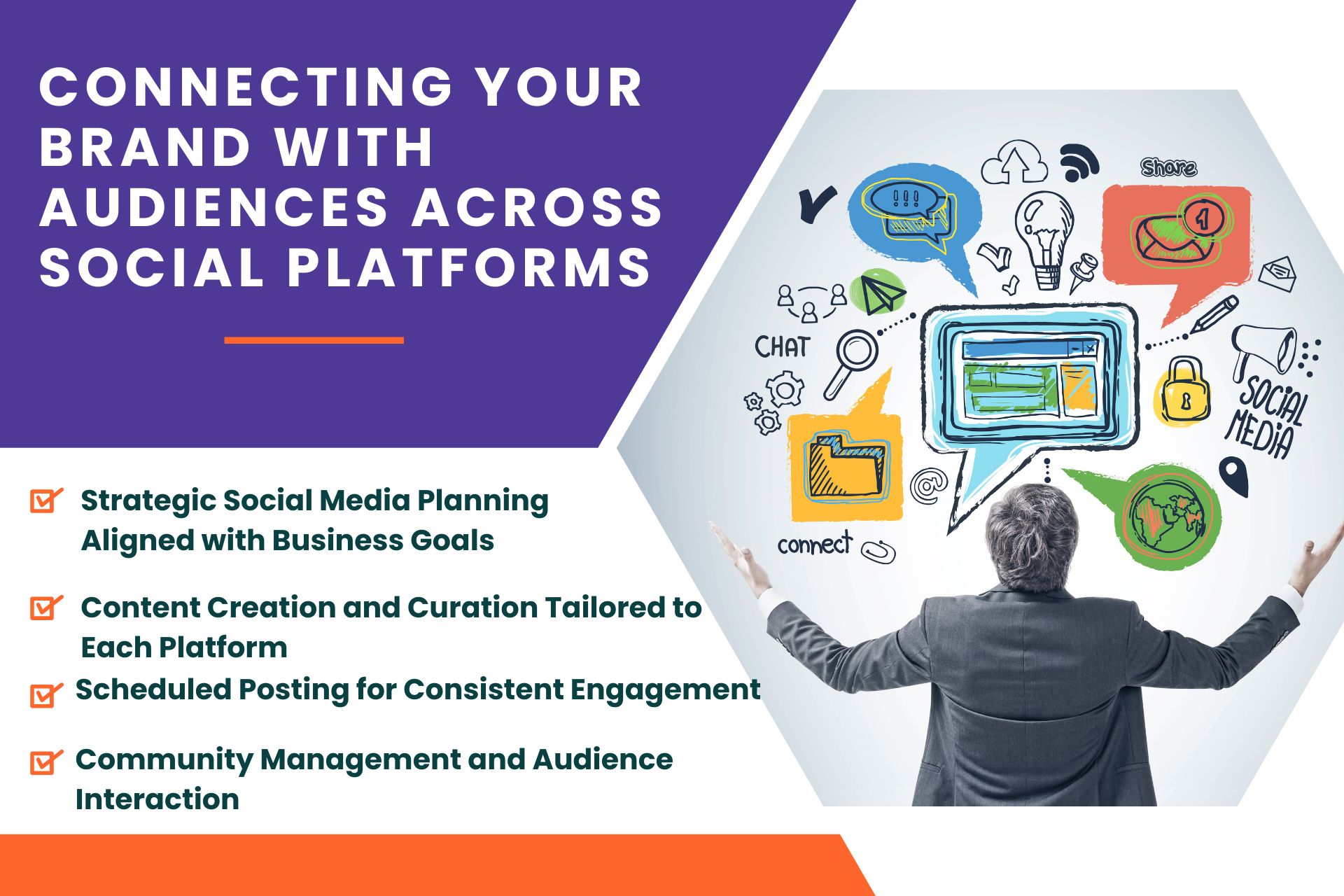 In the digital age, social media has become a powerful tool for businesses to connect with their audience, build brand awareness, and drive growth. At The Megatech, we offer comprehensive Social Media Management services designed to help startups and small businesses maximize the potential of social media.
Our team of social media experts understands the unique dynamics of different social platforms. Whether it's Facebook, Twitter, Instagram, LinkedIn, or any other platform, we know how to create engaging content that resonates with your target audience and drives engagement.
Our Social Media Management services start with a thorough understanding of your business and its goals. We take the time to understand your brand, your target audience, and your marketing objectives. This understanding allows us to create a social media strategy that aligns with your business goals and resonates with your audience.
Next, we create a content calendar that outlines what content will be posted, when, and on which platforms. This calendar serves as a roadmap for your social media activities and ensures that your content is consistent and timely.
But creating engaging content is only half the battle. To truly succeed on social media, you need to engage with your audience. We monitor your social media accounts, respond to comments and messages, and engage with your audience. This engagement helps to build a strong relationship with your audience and fosters a sense of community around your brand.
Finally, we monitor the performance of your social media activities and make adjustments as necessary. We provide regular reports that outline the performance of your social media activities and provide insights into how they can be improved.
At The Megatech, we understand that managing social media can be time-consuming and challenging. Let us take care of it for you, so you can focus on what you do best - running your business.